Welcome to Dronecloud
We want you to have the easiest possible experience getting started so please read the following carefully and remember you can contact support directly using the "Chat" widget.
Please take a moment to look around the platform and familiarise yourself with the layout.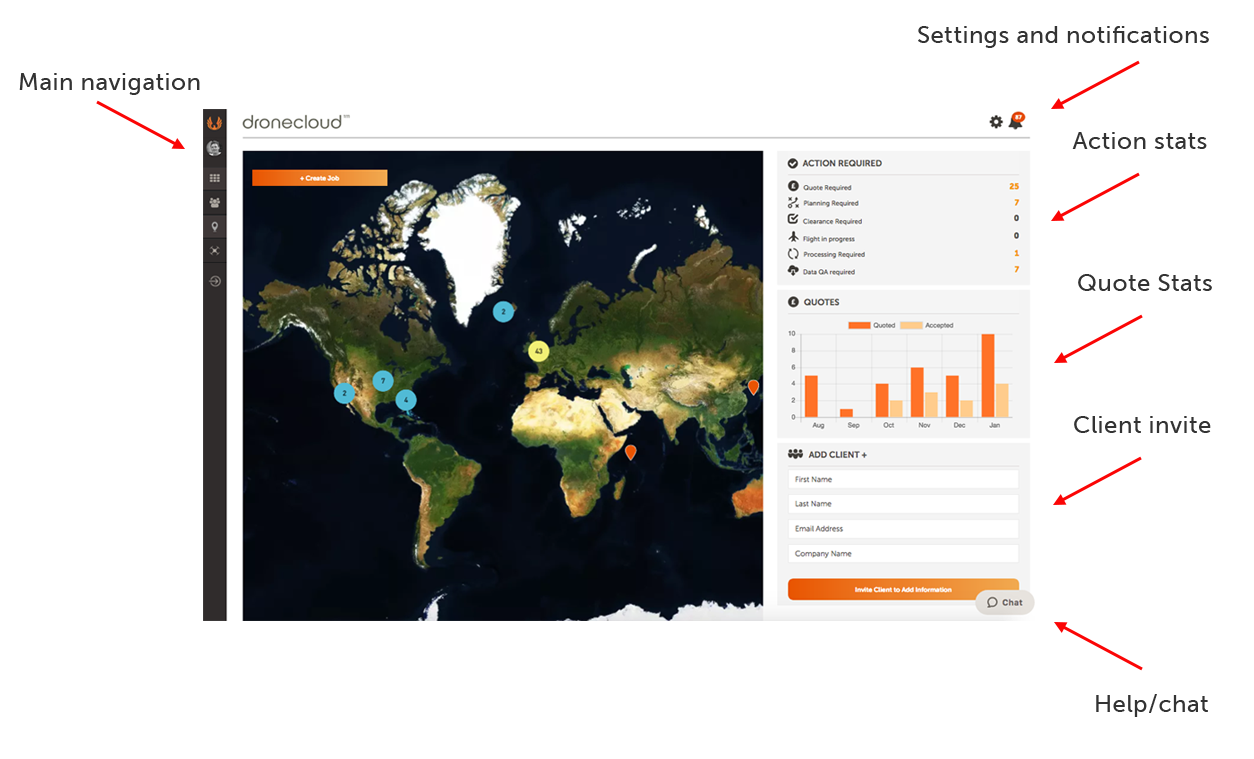 First steps
One of the easiest ways to get started it to create a job. Do this by clicking "create job" button in the top left of the map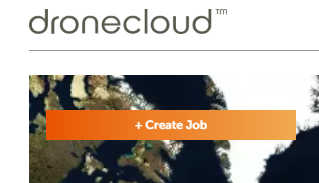 As you may not have input any clients at this point it may be necessary for you to create a "Job with no client (internal)" when prompted to add a client. Alternatively, you can select the "Demo Client" in your client table. This account is linked to support, so you can submit a job to us and we will be happy to guide you through the workflow.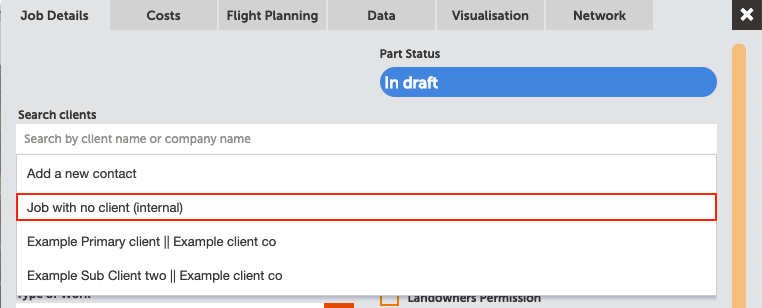 NOTE: Creating an 'internal' job will skip the cost and quoting stages of the job workflow.
This type of job is useful for testing the general workflow, for internal training and for logging test flights.
Whilst this method of testing the platform provides a gateway to understanding the basics, it does not include the entire workflow. In order to do this you will need to add content...
Getting underway
To start using the system as intended and understand how it can manage the entire workflow you will need to complete a job within Dronecloud. Do this by following the quick steps below:
Inviting clients
Dronecloud is designed to bring your clients into your workflow, in order to fully utilise the benefits of the platform you will need to invite real clients. We understand that this takes some confidence in the product, so we have put together some support material so that you can understand the Client / Operator workflow in more detail.